Select members of the University of Nevada Department of Art will present examples of their research in galleries across campus. Video installation, online...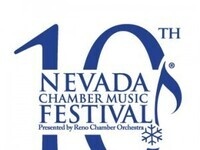 The 10th Nevada Chamber Music Festival will begin 7 a.m., Thursday, Dec. 26, and last until Dec. 31. Events will take place each day at the University of...
Every clear Friday evening, staff and volunteers from Fleischmann Planetarium assist visitors with viewing and interpreting dazzling deep space views through...