Select members of the University of Nevada Department of Art will present examples of their research in galleries across campus. Video installation, online...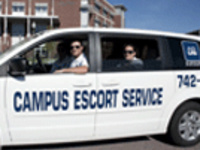 Campus Escort will be running over Wintermester. Service will be 5 days a week from 5pm -10pm. FOR A FREE, SAFE RIDE CALL 742-6808
Every clear Friday evening, staff and volunteers from Fleischmann Planetarium assist visitors with viewing and interpreting dazzling deep space views through...