Interested in running for an ASUN elected office? Apply online at nevadaasun.com starting January 27th at 8am. Filing closes on January 31st at 5pm. For...
Select members of the University of Nevada Department of Art will present examples of their research in galleries across campus. Video installation, online...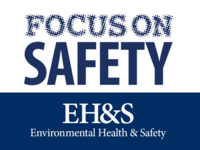 As a principal investigator or laboratory supervisor you have specific responsibilities that include the safety of personnel working in your laboratory. This...
Want to study better this semester? Check out this short workshop to learn effective ways to study and retain information. View all of the Student Success...
Directors and chairs of the College of Liberal Arts meet monthly.