Select members of the University of Nevada Department of Art will present examples of their research in galleries across campus. Video installation, online...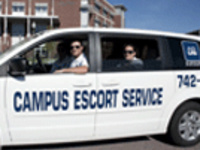 Campus Escort will be running over Wintermester. Service will be 5 days a week from 5pm -10pm. FOR A FREE, SAFE RIDE CALL 742-6808
The Nevada women's basketball team will play against instate rival UNLV at Lawlor Events Center on January 8, 2014 at 6:30pm.