Get ready for your tests this semester by exploring strategies to manage test anxiety. View all of the Student Success Series events happening this semester...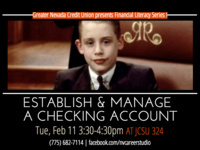 The Nevada Career Studio and the Greater Nevada Credit Union present the first in our Spring Financial Literacy Series. Learn how to open a checking account...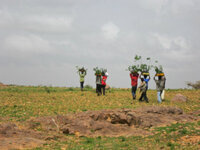 Enjoy a fun and informal get-together with returning Peace Corps volunteers and our local Peace Corps recruiter. Find out how you may qualify to become a...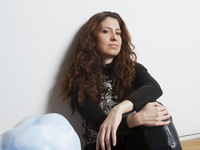 Artist Erika Harrsch is the 2014 School of the Arts Visiting Artist in Residence. She is relocating to Reno from New York City for the spring semester and...