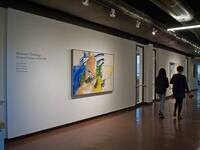 Bachelor of Fine Arts candidates -- Matthew Aaker, Ashley Follmer, Austin Pratt, Erin Shearin and David Tilley -- show their work at the midway point of...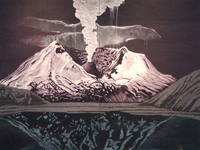 The American West is more than a place or landscape: it's an idea, a dream and a mythology. From the earliest days of westward expansion to contemporary...
Need a study abroad option that won't break the bank? Come to this information session to get detailed help on how to finance your study abroad options with...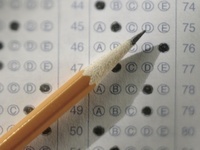 Learn tips and tricks to help you be successful on your tests this semester. Check out all of the Student Success Series events happening this semester at...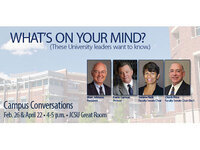 Join President Marc Johnson, Executive Vice President and Provost Kevin Carman, Faculty Senate Chair Swatee Naik, and Faculty Senate Chair-Elect Chuck Price...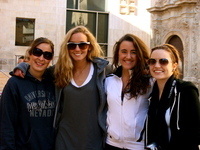 For All Students Interested in Studying Abroad in Summer 2014, Fall 2014, or Year 2014-15. Come kickstart your preparation for departure to study abroad this...