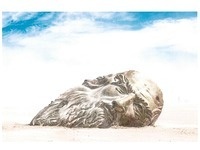 The University of Nevada, Reno will host the display of an iconic sculpture of Leonardo da Vinci on campus through May 1, 2017. Northern Nevada artist...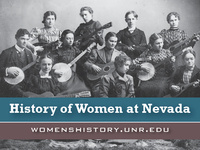 *THIS IS AN ONLINE EXHIBIT AVAILABLE FREE TO THE PUBLIC* University Libraries at the University of Nevada, Reno is celebrating Women's History Month by...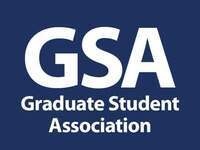 All graduate students are invited for breakfast in the Graduate Student Lounge. Meet some of your GSA Council Representatives and spend some time networking...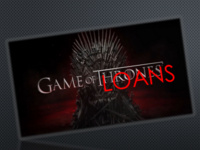 If you are ready to graduate and need help navigating through student loan repayment plans and the required exit counseling, then panic no more. Join Nevada...
Stop by the Nevada Wolf Shop March 15-16th from 10am-3pm for our Grad Fair event. Representatives will be available to assist with questions regarding class...
Annual thesis exhibition of artwork by graduating Bachelor of Fine Arts students from the University of Nevada, Reno. An opening reception will be held from...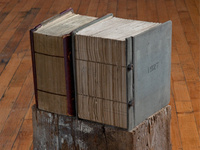 This exhibition explores the book as a site for artistic exploration, in particular, the potential for the book to offer an expanded reading experience. When...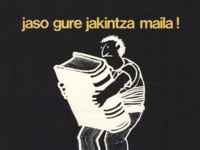 Spring 2017 Basque Multidisciplinary Seminar Series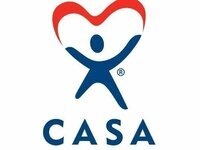 Are you interested in becoming a Court Appointed Special Advocate (CASA) volunteer? Learn more by attending our next Coffee with CASA information...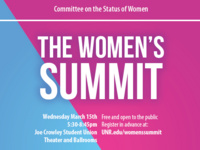 Please join us for CSW's Women's Summit! Schedule: 5:30 - 6:45pm: Female Leadership: Nevada System of Higher Education Regent, Allison Stephens and Reno...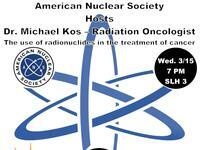 Dr. Michael Kos, an ABR board certified radiation oncologist and Clinical Associate Professor at the School of Medicine, will be giving a talk on the use of...
The University of Nevada, Reno Contemporary Music Ensemble performs innovative music of the past 100 years with a particular focus on music by living...