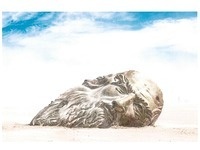 The University of Nevada, Reno will host the display of an iconic sculpture of Leonardo da Vinci on campus through May 1, 2017. Northern Nevada artist...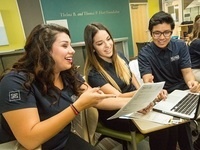 The Time Is Now! Real world work sessions for seniors who need to get application materials together, track job applications, communicate with potential...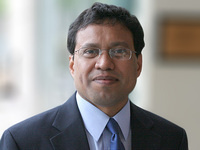 With the expansive usage of mobile devices and potential growth in the deployment of Internet of things, we will have proliferation of smart sensors in our...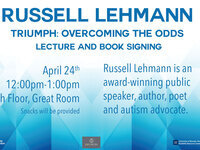 Russell Lehmann is an award-winning public speaker, author, poet and autism advocate who is coming to share his experience with autism and overcoming the odds.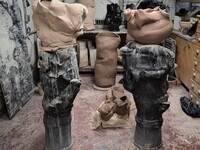 Annual thesis exhibition of artwork by graduating Master of Fine Arts student Tom Drakulich. To interact with the unfamiliar is to deal directly with...
Professor Line Cottegnies from the Université Sorbonne Nouvelle, Paris, will be giving a public lecture. Professor Cottegnies' lecture is sponsored by the...