The UNR Puzzle Hunt is a self-guided puzzle hunt tour of the UNR campus. Puzzles utilize features and information around campus making this an idea way to...
A weekly event showcasing two Reno startup companies and helps them succeed through audience-led Q&A. Free coffee, connections and community, every Wednesday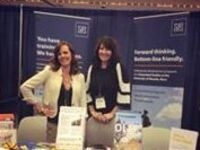 Learn more about Extended Studies programs, meet instructors, enjoy free refreshments and receive discounts for register on site for select courses. Attend...