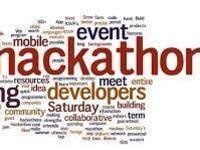 Second Annual 24-Hour App Developer Hackathon
The second 24-hour App Developer Hackathon will be held in the basement of the DeLaMare Library in the Mackay Mines Building. The event runs from 12 p.m., Saturday, April 12, to 12 p.m., Sunday, April 13. Participants will be able to take advantage of Microsoft's ecosystem to build apps. There will be product giveaways, food and cash prizes.
Register online at http://www.hackerleague.org/hackathons/reno-hackathon.
A social event will be held Wednesday, April 9 from 5:30-7:30 p.m. at the Collective in downtown Reno. Participants will get to socialize and enjoy free drinks and pizza courtesy of Battle Born Beer.
The Hackathon is hosted by Microsoft and sponsored by the PC-Doctor, Inc. and EDAWN. For more information about the Hackathon, visit http://www.renohackathon.com/.
Sunday, April 13, 2014 at 12:00pm
Departments

Pricing

Website
Group

Subscribe