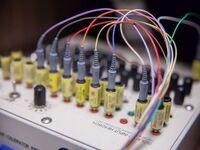 Meet, Greet & Eat with the AVPR
Attention Research Active Faculty:
Come meet the Associate Vice President for Research, Ana de Bettencourt-Dias, to discuss your experiences doing research on campus.
Scheduled for select Fridays during the semester. Lunch will be provided.
12:00 - 1:30 p.m.
Joe Crowley Student Union
Graduate Student Lounge
Space is limited. Please RSVP to Yvonne Callan at ycallan@unr.edu.
Friday, March 31, 2017 at 12:00pm to 1:30pm
Joe Crowley Student Union, Graduate Student Lounge
1500 North Virginia Street
Event Type

Departments

Pricing

Website