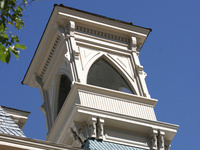 BECOMING ENGAGED in the FUTURE of OUR University - Brown Bag Luncheon
Please Join the Faculty Senate Administrative Faculty Personnel, Policies and Procedures (AFPPP) Committee and the Staff Employees Council (SEC) for a Brown Bag Luncheon and learn the answers to the following questions:
What are the Top 10 reasons I should be excited about our University's future?
How can I play a role in moving our University forward?
How can I be a part in the process?
How can I help with the University's Capital Campaign?
How can I be an ambassador for our University?
Institutional Information and Personal Perspectives from:
John Carothers, Vice President for Development and Alumni Relations
Ann Larson, Senior Associate Athletic Director
Melisa Choroszy, Associate Vice President, Student Ser
Swatee Naik, Chair of the Faculty Senate
Corie Moe, Assistant Director, Nevada Wolf Shop
Wednesday, March 5, 2014 at 11:30am to 1:00pm
Joe Crowley Student Union, 402
1500 North Virginia Street