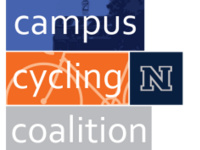 Bicycling in the Truckee Meadows
Local representation of bik projects in the Reno-Sparks-Tahoe area will speak to the public Tuesday, May 6. Janet Phillips will speak about the award winning Tahoe-Pyramid Bikeway. Julie Hunter will discuss Bike to Work, School and Fun Week that will be kicking off on May 10th. A final panelist, Amy Fitch, will discuss her efforts to improve bike friendliness on campus and achieve Bike Friendly University designation from the League of American Bicyclists.
Students, members and colleagues are invited to attend this free event. Check in begins at 3:45 p.m. A question and answer session witht he Campus Cycling Coalition will follow the panel discussion.
For additional information, contact Genine Wright at (775) 784-7221 or gcwright@washoecounty.us.
This meeting is sponsored by the A&WMA Eastern Sierra Chapter. Special thanks to the campus Starbucks for donating refreshments for the event. Visit our website (www.awma-easternsierra.org) for the latest news and opportunities.
Tuesday, May 6, 2014 at 4:00pm
Joe Crowley Student Union, 320
1500 North Virginia Street
Event Type

Pricing

Website