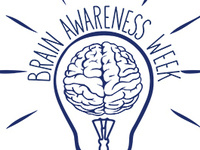 Brain Awareness Week Art Contest
First place and honorable mention entries in the BAW Fine Arts and Logo art contests will be displayed in the @One Gallery in the Mathewson-ITG Knowledge Center.
This display is part of Brain Awareness Week (BAW), a global campaign to increase public awareness of the progress and benefits of brain research. The Integrative Neuroscience Center of Biomedical Research Excellence and the Sierra Nevada Society for Neuroscience present a host of student oriented activities March 11-13, 2014, at the University of Nevada, Reno to celebrate and explore the wonders of the brain. For more information, visit http://www.dana.org/baw/. The full schedule of the week is also available at www.unr.edu/neuroscience.
Thursday, March 13, 2014
Mathewson-IGT Knowledge Center, @One Gallery
39.5433916198639, -119.815739840269
Event Type

Departments

Pricing