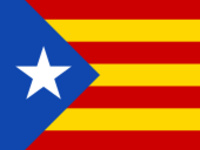 Catalonia: an urgent conversation
What is happening in Catalonia? During the last weeks, we watched extremely disturbing images and heard about a possible declaration of independence by the Government of Catalonia. This open forum will help us to better understand how we arrived at this situation.
Xabier Irujo, director of the Center for Basque Studies, will talk about Catalonia in relation to other nationalist movements in Europe
Rakel Marin Ezpeleta, Ph.D. Candidate, Autonomous University of Barcelona, will tell us about her personal experience living in Catalonia during the Procés
Iñaki Arrieta Baro (moderator), Jon Bilbao Basque Library
A Q&A session will follow.
Thursday, October 12, 2017 at 4:30pm
Mathewson-IGT Knowledge Center, Basque Conference Room, MIKC 305
Event Type

Departments

Pricing

Tags