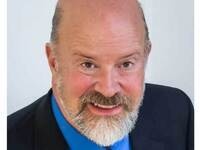 College of Engineering Distinguished Lecture Series
Terry Jones, founder of Travelocity.com, co-founder of Kayak.com, and current with Wayblazer.ai, will give a talk titled "Demystifying Artificial Intelligence."
In this talk, Terry will share his unique perspectives on AI and why it is so important to the 21st century. He will delve into the components of AI, the myths surrounding it, the things it can and cannot do, and why its impact will be as big as the browser was yesterday. Perhaps most importantly, Terry will explain the coming "battle for the edge," how the most innovative companies are working to make it easier and easier for customers to shop and buy anytime using AI. He will take audiences through examples like Google's Predictive Suggestions, Amazon's Alexa, Microsoft's Cortana and IBM's Watson, and how each is striving to be the most powerful AI platform. He will also discuss the implications of these technologies on the work force and the future of work.
Poster session at 5 pm
Talk begins at 6 pm
Free and open to the public. Please RSVP at unr.edu/engineering-lecture by September 4th.
Thursday, September 7, 2017 at 6:00pm
Joe Crowley Student Union, Milt Glick Ballroom
1500 North Virginia Street