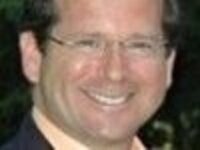 Colloquia: Choosing Carefully in Technology & Business, the Key to Success How to Tilt the Odds on Successful Outcomes
Joe Salesky – Executive Chairman – ustyme
With a blend of technical and business skills, Joe has been an intrepeneuer and entrepreneur, creating products that have become part of the enterprise infrastructure and peoples daily lives globally. As the founder and CEO of several platform oriented companies, Joe is passionate believer in simple-solutions-to-hard-problems, and the creation of successful products, companies and founders.
In his interactive presentation, Joe intends to outline the decision making process around picking technology products to invest oneself in, and deciding when these products can become companies. He will outline the design thinking process around product, team and financing that leads to both successful products, exits and intelligent use of the most precious resource – time in your life.
Students and faculty planning to build technology products or companies that build technology based products will find the presentation informative and actionable. A framework for making product, team and business decisions will be presented, as will practical approaches for internal innovation and start-up financing. The presentation will make efforts to create a dialogue with participants and answer questions during the presentation. The ustyme engineering Team is housed in the Reno Collective downtown, and Joe splits his time between this office and the ustyme office in Sausalito CA. and plans additional time on-campus to work with faculty and students over the coming year.
Previously Joe was the Founder and Chief Strategy Officer of FreeMonee Network, the world's first gift network built on bank card data. Prior to founding FreeMonee, Joe was the Founder and CEO of ClairMail, the leading global provider of mobile banking and payments infrastructure. Previously he was CEO and founder of Skytron Corporation & PictureTalk, Inc.; as well as, the CTO of AppStream and held key executive positions at nCUBE and Oracle. Joe contributed to the development and received 21 patents on technologies now broadly in use by consumers and as part of enterprise infrastructure, including the original patent for web-conferencing.
Joe is recognized as a leading voice in web collaboration, mobile payments and banking innovation, and has been both published and quoted in a number of National, International and Industry publications. In addition to his roles in industry and the media, under the Clinton Administration Joe was a benchmarked leader and member of the Council for Excellence in Government's inter-governmental technology leadership consortium.
In addition for his passion for business and technology, Joe is a father of 4 daughters from 14 to 28, has a grandson and loves the water, waterskiing, sailing, fishing and scuba diving.
Friday, January 31, 2014 at 12:00pm to 1:00pm
Davidson Math and Science Center, 102
1055 Evans Avenue, Reno, NV 89512, USA
Event Type

Departments

Pricing

Website