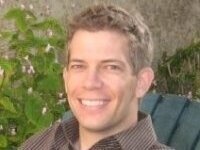 Colloquia: "Self Driving Cars: The Path Forward", Jonathan Dowdall
Our current relationship with vehicles is incredibly suboptimal: over a million people die in accidents each year, hundreds of billions of hours are wasted commuting, vehicles are much too heavy, and our roads, parking lots, and vehicle infrastructure take up far too much precious land.
Driverless vehicles could be safer, lighter, and greener than our current vehicles returning time, space, and other valuable resources back to society.
Dr. Dowdall attended UNR for his undergrad and masters degrees and received his Ph.D. in Computer Science from UH. His research background includes medical imaging, thermography, and object tracking. He is currently part of the perception team on Google's autonomous car project. When not working he enjoys playing soccer and messing around with robots.
Friday, February 28, 2014 at 12:00pm to 1:00pm
Davidson Math and Science Center, 102
1055 Evans Avenue, Reno, NV 89512, USA
Event Type

Departments

Pricing

Website
Group

Subscribe