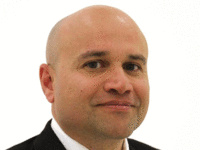 Colloquium Speaker: Carlos Cardillo, Cirrus Systems
Cirrus Systems, an Adaptive Real-Time Control Solutions Provider
Cirrus Systems is an adaptive real-time control solutions provider that offers clients an opportunity to objectively re-think and re-shape targeted areas of their operations by making data-driven decisions about the processes used and by providing real-time management tools that maximize productivity and safety. At the core of the Cirrus platform is the systems management technology or SIMATM , which is a secure, redundant adaptive control application that runs in the cloud, provides real-time remote system management and employs advanced communication to enables integration of electronic devices, software, diverse data, and off-the-shelf componentry to develop customized adaptive real-time control systems. As disruptive technologies influence company operations and global economic landscapes, operational scenarios across various industries require a narrow timeframe to collect data and update systems. Cirrus utilizes SIMATM, knowledge and experience to identify unrecognized needs and unexplored data and provide solutions for customers to become more productive and profitable. We will present some of the solutions Cirrus is developing for different industries, featuring the Haul Truck Priority System (HTPS) implementation and pilot program, a solution for the Mining and Metals industry. In addition, we will discuss some of the work in-progress for Unmanned Arial Systems, Semi-Conductors and Healthcare sectors.
Dr. Cardillo has over 20 years of experience in the scientific and business world in both private and military settings. He is an expert in scientific and human factor research design and implementation, and the validation of state-of-the-art technology development.
With degrees in Computer Programming and Systems Engineering, a Master's of Science in Biostatistics and a PhD in Health Science Research, Dr. Cardillo is currently responsible for partnering with R&D groups to identify, align, and develop the most appropriate research and analytical work for Cirrus Systems.
Saturday, April 12, 2014 at 12:00pm to 1:00pm
Davidson Math and Science Center, 102
1055 Evans Avenue, Reno, NV 89512, USA
Event Type

Departments

Pricing