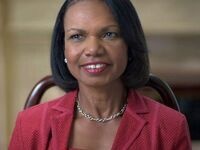 Constitution Day 2018: "American Creed" Screening and Discussion
What does it mean to be American? What holds us together in turbulent times? Former Secretary of State Condoleezza Rice and Pulitzer Prize-winning historian David M. Kennedy travel across the United States exploring the idea of what it means to be an American today. Sharing stories of people from diverging backgrounds and points of views, American Creed highlights different visions of the American promise as well as moments where different sides find common ground. Join us for a screening of this PBS film, followed by a discussion.
On September 17, 1787, the 55 delegates to the Constitutional Convention held their final meeting ~ to sign the U.S. Constitution. A federal law directs public schools and universities to hold programs to commemorate that day. The University of Nevada, Reno is proud to offer events each year that allow students, faculty, campus administrators and the community to discuss the Constitution, its meaning and the freedoms it ensures.
Constitution Day is sponsored by the University of Nevada, Reno
• Office of the President
• Office of the Provost
• Grant Sawyer Center for Justice Studies
• National Judicial College
• Reynolds School of Journalism
• Matthewson-IGT Knowledge Center
• Extended Studies
• The Center: Every Student. Every Story.
• ASUN Center for Student Engagement
• Intercultural Council
• University Police Services
• Northern Nevada Writing Project
Monday, September 17, 2018 at 6:00pm to 8:00pm
Joe Crowley Student Union, Theater
1500 North Virginia Street
Event Type

Departments

Student Services, ASUN, College of Liberal Arts, School of Social Research and Justice Studies, Grant Sawyer Center for Justice Studies, Extended Studies, The Center: Every Student, Every Story, Provost Office, Writing Center, University Libraries, Mathewson-IGT Knowledge Center, President's Office

Pricing
Hashtag

Subscribe