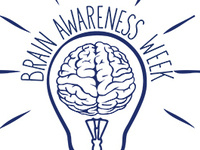 Daily brain activities and demonstrations for kids
Activities and games for children are available throughout Brain Awareness Week at the Terry Lee Wells Nevada Discovery Museum.
This event is part of Brain Awareness Week (BAW), a global campaign to increase public awareness of the progress and benefits of brain research. The Integrative Neuroscience Center of Biomedical Research Excellence and the Sierra Nevada Society for Neuroscience present a host of student oriented activities March 11-13, 2014, at the University of Nevada, Reno to celebrate and explore the wonders of the brain. For more information, visit http://www.dana.org/baw/. The full schedule of the week is also available at www.unr.edu/neuroscience.
Saturday, March 15, 2014
Terry Lee Wells Nevada Discovery Museum 409 S. Center St.
Event Type

Departments

Pricing