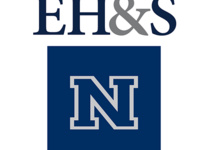 Heartsaver CPR/AED Training for the Davidson Academy
The American Heart Association's Heartsaver CPR AED is a classroom, video-based, instructor-led course that teaches adult CPR and AED use, as well as how to relieve choking on an adult. This course teaches skills with AHA's research-proven Practice-While-Watching (PWW) technique, which allows instructors to observe the students, provide feedback and guide the students' learning of skills. Students who successfully complete the course will receive an AHA card. No prior experience is required.
The content of this course follows the AHA Heartsaver Student Manual. You will be provided with a copy to reference during the training. If you would like to prepare for the course, you may contact the instructor to check out a copy ahead of time.
This course is for employees of the Davidson Academy only. Please contact EH&S if you wish to schedule a similar course.
Follow us on facebook and Twitter @UNREHS!
Tuesday, August 15, 2017 at 9:00am to 11:00am
Applied Research Facility, 0213
39.5380695107342,-119.812923520803
Event Type

Departments

Pricing

Website