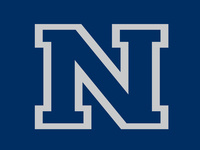 Honor the Best
Since 1970, we have gathered to recognize the outstanding achievements of those who display the dedication and commitment that make the University of Nevada, Reno a dynamic university remarkable for a culture of student success, world-improving research and outreach that enhances our communities and businesses.
The program begins at 3 p.m., with a reception to immediately follow.
To RSVP, contact Breanne Standingwater at bstandingwater@unr.edu or 775-682-6022, by Tuesday, May 8.
Honor the Best Awards
2018 Emeriti Faculty
2018 Foundation Professors
Administrative Faculty of the Year Award
Cavanaugh Community Volunteer Award
Distinguished Classified Employee Award
Distinguished Faculty
Distinguished Outreach Faculty
Distinguished Service
Early Career Innovator Award
Established Innovator Award
F. Donald Tibbitts Distinguished Teacher Award
Faculty Senate's Award for Outstanding Service
Global Engagement Award
Henry Albert Senior Public Service Award
Inclusion, Equity and Diversity Leadership Award
Innovative Impact Award
Outstanding Graduate Student Researcher
Outstanding Researcher of the Year
Outstanding Senior Award
Outstanding Supervisor Award
Outstanding Undergraduate Research Faculty Mentor
Phi Kappa Phi Award
Postdoctoral Award for Exceptional Mentoring
Regents' Academic Advisor Award, Undergraduate
Regents' Researcher of the Year
Regents' Rising Researcher Award
Regents' Scholar Award, Graduate
Regents' Scholar Award, Undergraduate
R.O.T.C Governor's Award
R.O.T.C President's Award
Student Employee of the Year
Thornton Peace Prize
Tuesday, May 15, 2018 at 3:00pm to 5:00pm
Joe Crowley Student Union, Milt Glick Ballrooms
1500 North Virginia Street