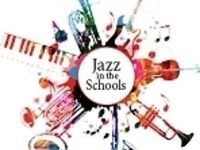 Jazz in the Schools
Presented by the Reno Jazz Orchestra and hosted by the Department of Music, each year all Washoe County School District high school and middle school jazz bands are invited to participate in a series of clinics and on-stage performances. Twelve to 15 jazz bands perform on stage at Nightingale Concert Hall. Performances last 20 to 25 minutes. Clinicians then provide immediate feedback to each group, followed by in-depth, hands-on clinics.
Performances and workshops are open to the public. Public attendance is encouraged to help generate an atmosphere of live, on-stage experience.
As part of the day's event, the Reno Jazz Orchestra will stage an open rehearsal/clinic with guest artist, Bobby Shew.
Guest clinicians are Bobby Shew, Paul Harshman, Mike McMullen and Steve Zenz. Department of Music resident clinicians are Andrew Heglund, Peter Epstein, Hans Halt and Ed Corey.
Saturday, February 10 at 8:00am to 4:00pm
Church Fine Arts, Nightingale Concert Hall
39.5412425545764, -119.8168797791
Event Type

Departments

Pricing

Website