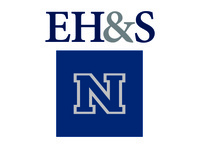 Laboratory Safety Training
Training and information on the hazards of chemicals and biological agents, and safe work practices associated with laboratory use of these materials. Topics include chemical safety, laboratory ventilation, waste management, and cleanup of small chemical spills. This course is required for all personnel who work in laboratories that utilize hazardous chemicals or biological agents.

IF YOU WORK IN A LABORATORY THAT USES BIOLOGICAL AGENTS, YOU MUST ALSO REGISTER FOR "LABORATORY BIOSAFETY TRAINING.

Click the link below to pre-register for this and other EH&S training events.
Monday, August 18, 2014 at 8:15am to 11:00am
Schulich Lecture Hall, L003
Event Type

Departments

Pricing

Website