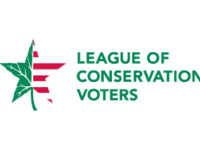 League of Conservation Voters Info Table
The League of Conservation Voters (LCV) works to turn environmental values into national, state and local priorities. LCV, in collaboration with our state LCV partners, advocates for sound environmental laws and policies, holds elected officials accountable for their votes and actions, and elects pro-environment candidates who will champion our priority issues.
The League of Conversation Voters will be on campus to talk with students about open positions, internships and volunteer/event opportunities.
Thursday, September 14, 2017 at 11:00am to 2:00pm
Joe Crowley Student Union, Gateway Plaza, table 8
1500 North Virginia Street
Departments
Group

Subscribe