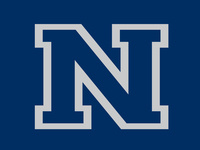 Lightning Talk with Early Career Faculty
The Faculty Senate Early Career Academic Faculty Committee presents this semester's Lightning Talks event.
This event will feature five-minute research presentations from early career faculty representing a variety of disciplines across campus.
Presenters include:
Andrew Nuss, Entomology
Mozart Fonseca, Animal Science
Brad Ferguson, Nutrition
Chris Barile, Chemistry
David Johnson, Education
Ruthie Meadows, Ethnomusicology
Tara Radniecki, Libraries
Following the presentations, attendees will have an opportunity to network and develop connections with other faculty. Light refreshments will be served.
Tuesday, April 17, 2018 at 4:00pm to 5:00pm
Mathewson-IGT Knowledge Center, Knowledge Nook, Room 221
39.5433916198639, -119.815739840269
Event Type

Departments

Pricing
Group

Subscribe