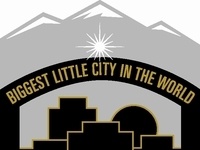 Mayoral Candidates Debate
RGJ Media and KNPB are hosting a candidate forum on campus with the candidates for Reno mayor. All 20 candidates have been invited and, to date, 16 have indicated they will participate.
The forum takes place Tuesday, April 29, in the Jot Travis Building, room 100. Doors open at 6:15 p.m. The forum begins at 6:30 p.m. and is planned to end by 8 p.m. The event will be available for viewing via live-stream at rgj.com and knpb.org. KNPB is handling the production for the live-stream, including the set-up of cameras, microphones, staging and all other equipment. They are making arrangements through Raymond and the Scheduling Office for tables and chairs for the candidates and moderators, KNPB's Brent Boynton and the RGJ's Anjeanette Damon.
The event is open to the public. The Davidson Academy/Jot Travis parking lot will be reserved for candidates and event organizers. Free public parking will be available on the top floor of the Brian Whalen Parking Complex.
Tuesday, April 29, 2014 at 6:15pm to 8:00pm
Jot Travis Building, Room 100
39.5386300785728, -119.816557914018