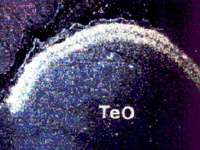 Molecular Biosciences Seminar-Sruti Shiva
Dr. Sruti Shiva, Assistant Professor, University of Pittsburg, Vascular Medicine Institute and the Department of Pharmacology & Chemical Biology.
Dr. Shiva's work focuses on the mechanisms by which reactive nitrogen species regulate mitochondrial function during hypoxia and ischemia, as seen in ischemia/reperfusion injury. from the University of Pittsburg.
Hosted by Dr. Ruben Dagda (pharmacology) and the MBGSF.
Tuesday, April 15, 2014 at 4:00pm to 5:00pm