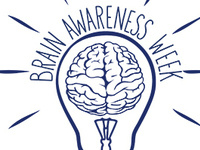 Nu Rho Psi Induction Ceremony
Melvyn Goodale of the Brain and Mind Institute will guest speek.
Nu Rho Psi is the National Honor Society in Neuroscience, founded in 2006 by the Faculty for Undergraduate Neuroscience. We are honored to have world renown neuroscientist Melvyn Goodale as our keynote speaker at the University's inaugural induction ceremony.
This event is part of Brain Awareness Week (BAW), a global campaign to increase public awareness of the progress and benefits of brain research. The Integrative Neuroscience Center of Biomedical Research Excellence and the Sierra Nevada Society for Neuroscience present a host of student oriented activities March 11-13, 2014, at the University of Nevada, Reno to celebrate and explore the wonders of the brain. For more information, visit http://www.dana.org/baw/. The full schedule of the week is also available at www.unr.edu/neuroscience.
Wednesday, March 12, 2014 at 5:30pm
Mathewson-IGT Knowledge Center, Rotunda
39.5433916198639, -119.815739840269
Event Type

Departments

Pricing

Website