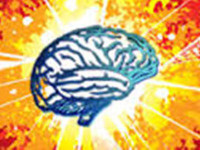 Patenting Life Science Technologies
In the past two years, the United States Supreme Court has rendered decisions significantly changing what subject matter is eligible for patenting in the United States.
These recent decisions by the Supreme Court have directly affected biotechnological inventions, including diagnostic methods and DNA-related inventions. These decisions also have relevance to agricultural and environmental fields of research.

Do you have a clear understanding of what can be protected by patents?

Alumna and patent attorney for the TTO, Dr. Karri Bradley, specializes in the preparation of medical, biotech, and pharmaceutical patents. Dr. Bradley will summarize what can be patented and provide tips on how to protect your valuable inventions in light of these recent court decisions.

If you are a researcher or have an interest in the patentability of life science innovations, Dr. Bradley's experience and unique information can help guide you in the right direction.

Join the Technology Transfer Office for this informative discussion. Light refreshments and snacks will be provided.

To assist with event organization please RSVP using the "I'm Going" link to the right of this notice.

For more information and remote access options, contact the Technology Transfer office. (775)784-4421
Wednesday, July 2, 2014 at 3:00pm
Pennington Medical Education Building, 16 (lower level)
Event Type

Departments

Pricing