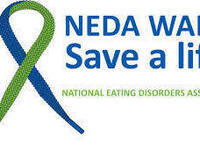 NEDA Walks, Eating Disorder Awareness
Help raise awareness and funds in the fight against eating disorders.
Gateway Plaza (in front of the Joe Crowley Student Union), University of Nevada, Reno, 1664 North Virginia Street, Reno, NV 89557
Contact, Student Health Center, Maureen Molini-Blandford, (775) 682-7962
9:30 a.m., Registration begins, arrive early to check in, use our free photo booth courtesy of PicBox and enjoy some breakfast and music provided by Wild 102.9
Free parking is available in the metered lot across from the student union or in the adjacent Brian J Whalen Garage
In the United States, 30 million men and women will suffer from a clinically significant eating disorder during their lifetime. By participating in and donating to a NEDA Walk, you are helping to raise awareness about the dangers surrounding eating disorders and the need for early intervention and treatment. By getting involved in a NEDA Walk, you are saving lives.
Saturday, March 1, 2014 at 9:30am to 12:00pm
Joe Crowley Student Union, Gateway Plaza
1500 North Virginia Street