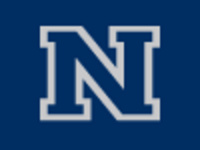 NNIC: Saudi Arabian Young Leaders Delegation August 13-17, 2014
The Northern Nevada International Center will be hosting a delegation of 9 young leaders from Saudi Arabia, accompanied by Arabic interpreters from the U.S. Department of State, August 13th -17th. The delegation was invited to Reno as part of the International Visitors Leadership Program of the U.S. Department of State.
The Reno portion of their program will be focused upon: Learning best practices for creating young leaders in communities. The group will meet with local organizations and people that have created programs for youth to express their voice and create leadership opportunities. Visitors will also get the chance to meet with professors and experts in the field of political science and action planning at the University of Nevada, Reno.
For more information, please contact Justin Fong , Program Coordinator, via email jfong@nnic.org
Sunday, August 17, 2014
Northern Nevada Interantional Center