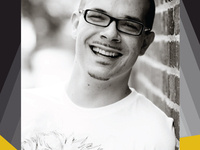 Shaun King-Learning, Discovery and Engagement Speaker Series
The purpose of this series is to underscore our commitment to the free exchange of ideas, consideration of diverse points of view, speech and dialogue as fundamental and essential to a higher education.

Our invited national speakers will deliver their points of view with intelligent passion and conviction from their different perspectives on the political continuum. This series aims to challenge our students past repeating what the hear or read toward aligning their points of view through a well-rounded, critical education without closing out others. Each of our speakers will also share their own message related to their personal mission.

Shaun King is a Senior Justice Writer for the New York Daily News. He is one of many voices—though an increasingly prominent voice—within the Black Lives Matter movement. By using social media to highlight, amplify, and discuss news of police brutality, racial discrimination, and other civil rights issues, King has become an indispensable source for extend- ing crucial conversations about social justice and equality. https://www.shaunking.org/

Free but you MUST have a ticket. You can pick up your free student ticket at the ASUN Center for Student for Student Engagement on the 3rd Floor of The Joe.
Monday, September 25, 2017 at 7:00pm to 9:00pm
Joe Crowley Student Union, Glick Ballrooms
1500 North Virginia Street
Event Type

Departments

Pricing

Tags