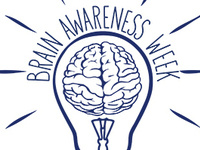 Concussions: What's the big deal?
Dr. Sako addresses current knowledge about sports related brain injuries. What you should know and what you should do about it.
This event is part of Brain Awareness Week (BAW), a global campaign to increase public awareness of the progress and benefits of brain research. The Integrative Neuroscience Center of Biomedical Research Excellence and the Sierra Nevada Society for Neuroscience present a host of student oriented activities March 11-13, 2014, at the University of Nevada, Reno to celebrate and explore the wonders of the brain. For more information, visit http://www.dana.org/baw/.
Tuesday, March 11, 2014 at 4:00pm
Mathewson-IGT Knowledge Center, Rotunda
39.5433916198639, -119.815739840269
Event Type

Departments

Pricing