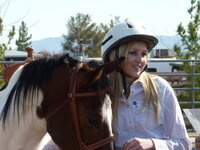 Strike it Rich Summer Series 4-H GOLD Horse Show
For 2018 there will be FOUR shows: two in the Spring Mini-Series (Copper on April14 and Silver on May 19); and two in the Late Summer Mini-Series (Gold on August 25 and Platinum on September 22). Each Mini-Series has high point awards; and there are Grand High Point awards given for all four shows together.
For dates, class lists and entry forms, contact Sam Mitchell at 775-336-0259 or mitchells@unce.unr.edu.
Saturday, September 22, 2018 at 8:00am to 4:00pm
Equestrian Center, Building Code: EC, Building Number: 170
Event Type

Departments

Tags
Hashtag

Subscribe