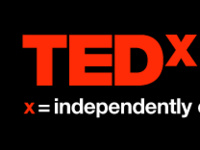 TEDxUniversityofNevadaLive
Watch a live webcast of TEDx as it happens in Vancouver, BC on Tuesday, March 18, 2014. There are two morning sessions from 8:30 am to 12:45 pm and one evening session from 6 to 7:45 pm. Tickets are free to public. Bring your own snacks and beverages.
Register for attendance at the event's website.
Contact Bret Simmons at simmonsb@unr.edu with any questions.
Tuesday, March 18, 2014 at 8:30am to 8:00pm
Joe Crowley Student Union, Theater 1664 N Virginia St
Event Type

Pricing

Website
Group

Subscribe