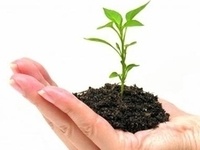 Unlocking Funding Opportunities for Research and Product Development
2.5 billion dollars of funds are awarded annually through Small Business Innovation Research (SBIR) & Small Business Technology Transfer (STTR) programs. Eleven federal agencies team up with these funding programs to assist researchers and small businesses with innovative research and development.
University of Nevada researchers, Dr. Dean Burkin and Dr. Thomas Kozel will join HydroTORR Company Founder and President, Dr. Reza Shekarriz, to share their successful experiences with SBIR/STTR funding programs.
Learn how to take advantage of the $2.5 billion awarded annually through SBIR and STTR funding.
If you are conducting research and want to find out how to partner with small businesses to take advantage of SBIR/STTR funding, join the Technology Transfer Office for this informative discussion. Don't miss your opportunity to get the inside scoop from the perspective of primary investigators and small business owners! Let the experts answer your questions and guide you toward your own SBIR/STTR success story!
To assist with event organization RSVP using the "I'm Going" link to the right of this notice. Light refreshments and snacks will be provided.
For more information and remote access options, contact the Technology Transfer office. (775)784-4421
Tuesday, July 15, 2014 at 9:00am to 11:00am
Mathewson-IGT Knowledge Center, Rotunda
39.5433916198639, -119.815739840269
Event Type

Departments

Pricing
Group

Subscribe