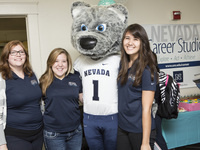 Virtual Resume Review
Free, virtual resume consultations by the Career Studio advising team. Receive expert advice on your resume or CV while sitting on the couch in your sweats.
Open to all undergraduates, grad students and alumni.
How it works
The conversations will be 8-10 minutes and text based. Prepare your resume in advance so that you make the most of your time with each reviewer.
Register now! It's free and takes less than a minute to reserve your spot.
Tuesday, March 25, 2014 at 6:00pm to 7:00pm
Event Type

Departments

Pricing

Tags

Website
Group

Subscribe