Joe Crowley Student Union
The Joe Crowley Student Union is an inviting, newer building to the University of Nevada, Reno. It is more than twice the size of the old student union and built with environmental sustainability in mind. It houses event spaces that can cater to any event that you are planning.
This building is more than just a place for events, it is a place where student can come together and study or grab a seat on a comfortable couch and hang out. It is a place where clubs across campus can meet and create new ideas. The Joe Crowley Student Union is the heart of campus and is welcoming to all students.
1500 North Virginia Street
Place Type

Joe Crowley Student Union

Website
Twitter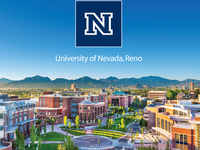 The Faculty Senate meets regularly to discuss faculty welfare, campus policies, University activities and develop recommendations for University administration.
Bi Weekly Meeting of the GSA Council
Complimentary Breakfast for UNR Graduate Students.
The UNR Arboretum, in partnership with the Nevada Chapter of American Society of Landscape Architects and ASUN presents a fascinating movie from Thomas...
Meeting of the GSA Council
Recent Events