Event Calendar for Joe Crowley Student Union
Friday, February 22
Nevada Bound is a single-day campus visit program that provides prospective students and their families and opportunity to experience life at the University...
The UNR Equal Opportunity & Title IX Office is excited to collaborate with The Center to host UndocuAlly Workshops for faculty, staff and student leaders in...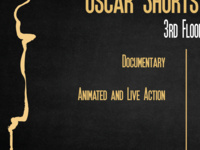 The Joe Crowley Student Union and KUNR have partnered with Shorts HD and Magnolia Pictures to present the 2019 Oscar-Nominated Short Films. With all three...