Mathewson-IGT Knowledge Center
The reason the Mathewson-IGT Knowledge Center is not formally called a library is because it's a lot more than simply a repository of books.
The university's Knowledge Center offers University students much, much more, including technology resources, academic support and spaces designed for collaboration. It is a place where students can do their own research towards creating new knowledge.
For students looking for an academic edge, here are the things to look for in the Knowledge Center:
@One
This is a computer lab on steroids. @One (pronounced "at-one") offers students a wide array of computers, advanced software, multimedia and video equipment, printing tools, and expert staff to help with any sort of academic endeavor.
The Research & Computing Help Desk
The Research and Computing Help Desk is a combination reference and computer help desk. Students with any sort of computer or research question are welcome to walk up and ask for help.
Special Collections and University Archives
Like most flagship research universities, the University of Nevada, Reno has an impressive collection of historical items available to students. Among the items are several 15th century books, thousands of historical photographs of Lake Tahoe and diaries of western pioneers.
39.5433916198639, -119.815739840269
Phone

(775) 682-5657

Website
The purpose of the lunch info. sessions is to give an informal setting in which to chat with the High Performace Computing (HPC) team regarding HPC related...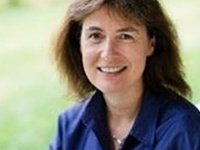 Cognitive & Brain Sciences and Integrative Neuroscience invite you to attend a talk given by Sabine Kastner in the Wells Fargo Auditorium (MIKC). Dr....
An opportunity for students, faculty, and administrators to show their support for the undocumented community by participating in a group photo in front of...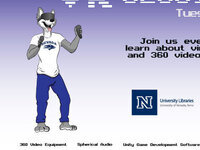 Join the @Reality Virtual + Augmented Reality Lab staff as they teach and share tips on how to effectively use 360-degree video and spherical audio...
Screening of Forbidden follow by a panel discussion on intersectional identities and the challenges that impact those with multiple identities.
Recent Events